Auto Accident Chiropractor in Richmond Hill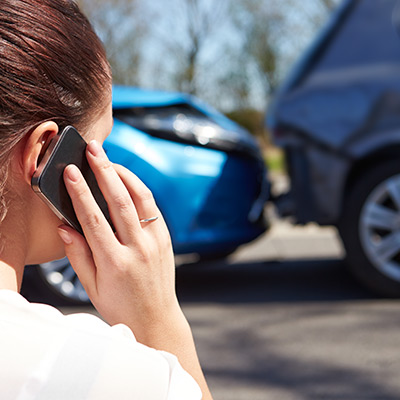 When you're in an automobile accident, your body can be thrown in any direction. This can cause injury to the back, neck and other areas. After the hospital checks for fractures and other serious injuries, your next stop should be our office. The sooner you start treatment, the faster the healing process can start!
How Can We Help You
Whiplash is the most common injury sustained in car accidents. As a result of the sudden stop, the head is jerked forward and back, often slamming into the headrest. Damage to muscles, ligaments, nerves and vertebral discs can occur, resulting in headaches, dizziness, neck pain and more.
After a thorough assessment of your problem, our doctor prepares a treatment plan that focuses on what you need. Different modalities/services may be used to give you the best results. Manual adjustment realigns your spinal vertebrae; corrective exercises work to strengthen supporting muscles for better movement. We can also provide advice on how to arrange your home and workspaces to be more comfortable as you heal.
Dr. Chan instructs his patients to make sure their headrest is at the proper height. This will help prevent or minimize injury from a rear-end collision.
Quality Care That Works
Some patients are unable to tolerate the normal adjustment position. We never want to use aggressive methods that may cause further pain or injury. Our doctor tailors care to make sure the patient is comfortable and able to handle the prescribed treatment.
Our goal is to reduce your pain, and relieve other symptoms like dizziness, sleeping problems, and headaches. We'll help you get your life back on track!
We Handle the Paperwork For You!
Patients are asked to provide our office with their claim information. We initiate the case and take care of the entire process. Payment will be made directly to the patient from the insurance company. The patient is responsible for payment to our office for services received.
Depending on the extent of your injuries, your care plan usually lasts three months. General insurance guidelines cover treatment for this length of time. If further treatment is necessary, our office will request it.
Ready to Get Started?
An automobile accident doesn't have to ruin your life. Our chiropractor can help you feel better, move better and live better. Contact our office at (905) 707-8328 and get the help you need now.

Auto Accident Chiropractor Richmond Hill ON | (905) 707-8328